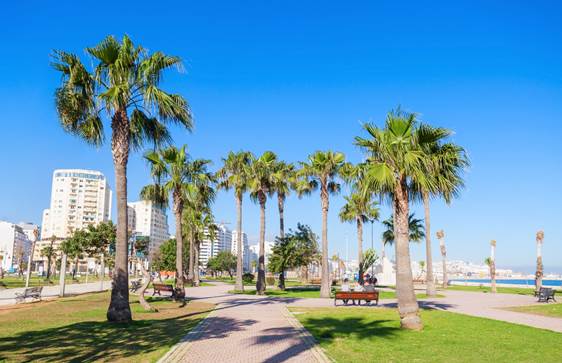 Tangier
If you are planning a trip to Tangier, include the Pestana Tangier hotel in your plans and make it a starting point for your visits to the city. Morocco's second most important industrial centre after Casablanca, tourism is one of Tangier's most important sectors for its economy.
Tangier boasts a rich history and is home to a wide variety of influences thanks to the presence of numerous civilizations and cultures over the centuries. The city retains many well-preserved traces of Portuguese occupation, including the old fortress, churches and the Cathedral of Our Lady of Conception. There are also Spanish influences, such as the arena situated on "Plaza de Toros" and the "Cervantes" theatre. Other unmissable points of interest include the Grand Mosque, "Cabo Spartel" Beach, the legendary Caves of Hércules and the gardens of La "Mendoubia.
Take a stroll through "Tangier la Blanche", along the streets lined with whitewashed houses, stroll along the alleys of "Le Grand Socco" or "Souk Bara", up to the foot of the high walls of the "Kasbah", admire the fortress that dominates the medina and, further ahead, the "Sultan's Palace". Let yourself be enchanted by the dream-like spirit that emanates from the city and come to understand why Matisse and Delacroix have made it the muse for some of their finest works of art.